Home ::
Summer By The Sea
Summer By The Sea 2018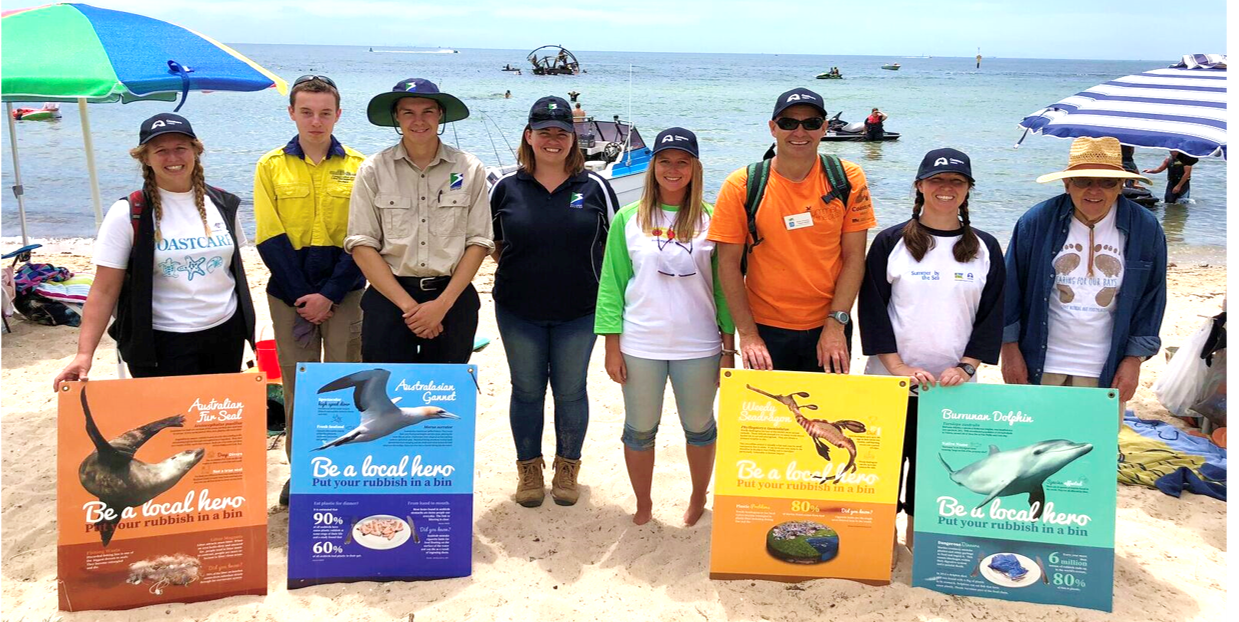 Project Locations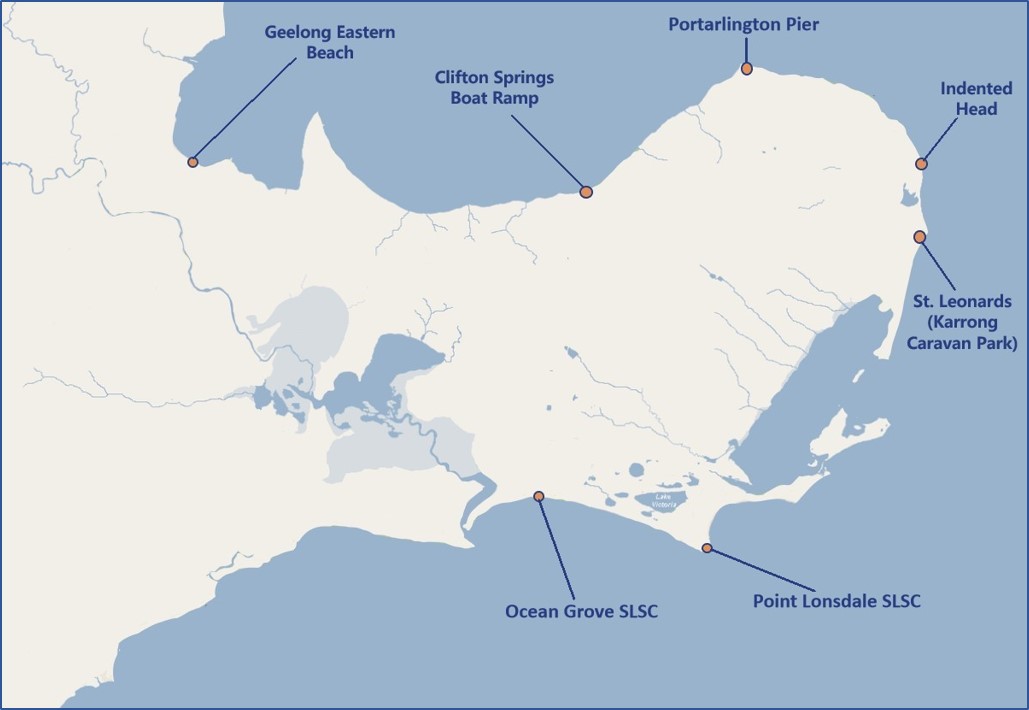 1. Ocean Grove Beach
2. Point Lonsdale Surf Life Saving Club
3. Indented Head - Half Moon Bay
4. Clifton Springs Boat Ramps
5. St. Leonards - Karrong Caravan Park
6. Indented Head Hall
7. Eastern Beach Reserve Geelong
8. Portarlington Pier
By The Numbers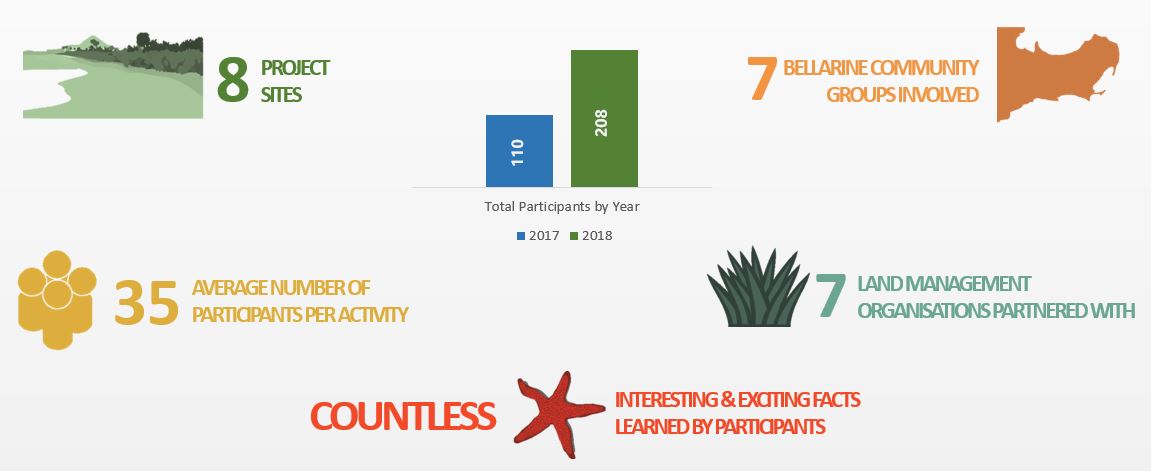 Activities
Ocean Grove SLSC Nipers Program

For the 7th year in a row, the BCN in partnership with the OGSLSC and the Ocean Grove Coastcare group ran the coastcare challenge course for 40 nippers under the age of 10.

Another successful year engaging with the Surf Club and the Nippers in environmental education.

Indented Head Rockpool Ramble & Beachcomb

An interactive rockpool ramble and beachcomb activity was led in Indented Head at Half Moon Bay.

32 total participants

Clifton Springs Coastcare Game & Beachcomb

This was the first SBTS activity at the Clifton Springs boat ramp. Activities included the coastcare challenge course, an interpretive beachcomb and environmental crafts.

Attendance numbers were above expectation considering the windy conditions and new location, with 30 total participants.

St. Leonards Beachcomb & Foreshore Fossick

A variety of discovery games were led at the Karrong Caravan Park in St. Leonards.

Beautiful weather and a popular location encouraged increased participation, with a total of 44 participants.

Indented Head Hall Enviro Craft Day

This was the second year the craft activity has run at Indented Head Hall, and it was another fun day.

There were a variety of stations including poster making, species colouring and the fishing game. The event saw 35 total participants.

Eastern Beach Geelong Beachcomb

A variety of activite including a beachcomb along Eastern Beach, the fishing game and craft ctivities were held in Geelong.

As a consequence of the cool, rainy weather on the day, attendance was lower than anticipated with 7 total participants. However we were able to set up in one of the beachside shelters, ensuring everyone stayed dry and happy.
Media