Home ::
Bellarine Indian Myna Program (2013)
Bellarine Indian Myna Program (Commenced 2013)
The Bellarine Catchment Network has completed the Pilot Bellarine Indian Myna Control Program. This was held in Ocean Grove over September 2013 to January 2014. Approximately 30 residents participated in the Pilot Program. This new initiative relies on support from community and various supporting organisations. Without strong community involvement, programs such as this often fail to get of the ground.
I would like to particularly thank John O'Reilly from Ocean Grove Coastcare Group who assisted over this trial with Trap monitoring and euthanizing. Also supporting the program was Barwon Coast, CoGG, Parks Victoria and DEPI through technical advice and through the Sterring Group. The survey and results from the pilotprovide a sound foundation on which to continue this program, seek funding support and roll it out across rural and town areas of the Bellarine.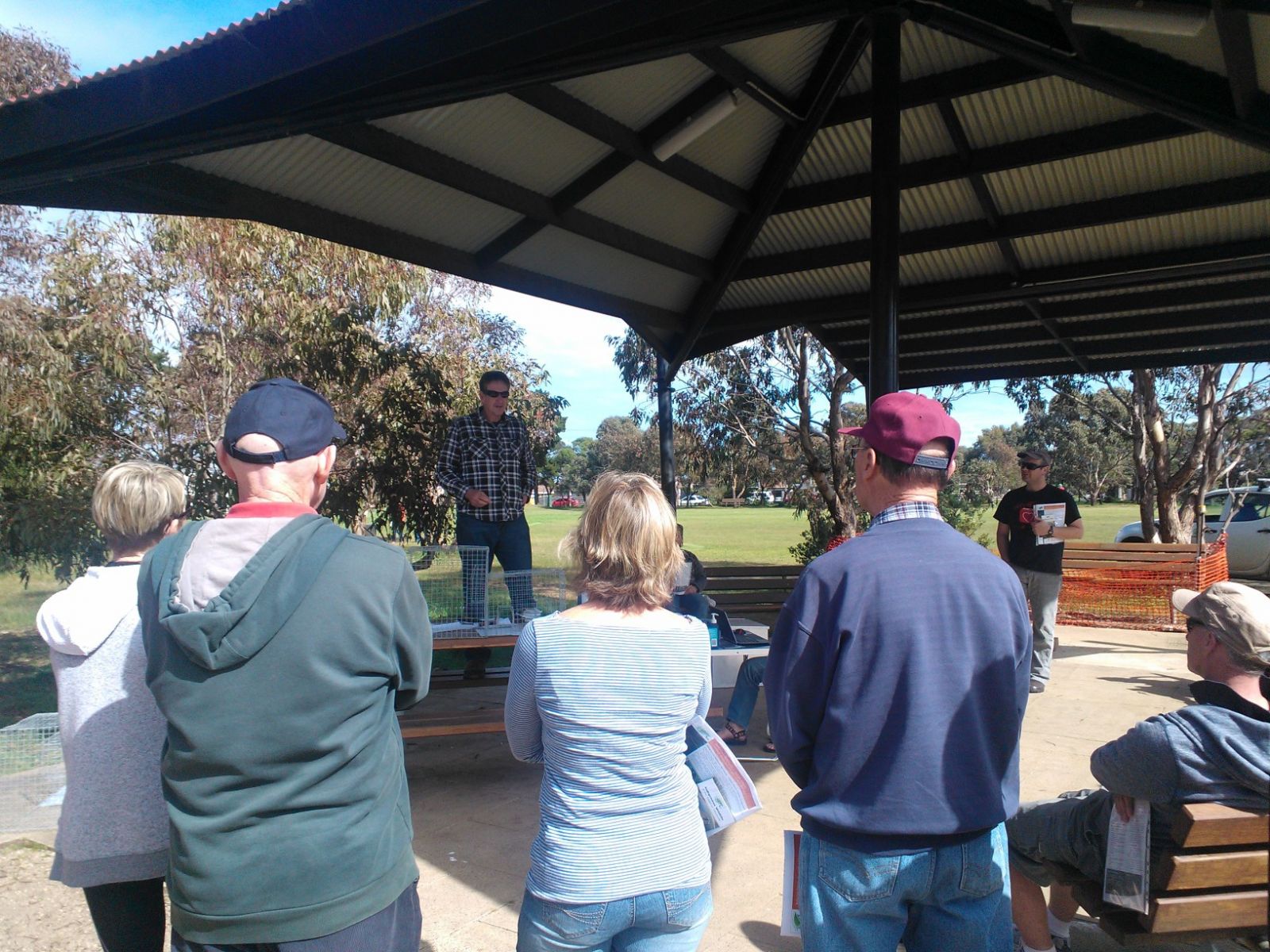 Results:
An average number of 6 Indian Myna's surveyed per participant / property
Total Indian Myna's surveyed was 97 over 31 participants / properties
Interestingly, the second highest recorded bird was another introduced specie, the House
Sparrow at 62 and the most prevalent native bird being the Red Wattlebird at 47
A total of 26 bird species were recorded as part or the pre-trapping survey
Total number Indian Myna Birds Trapped 47, with an average of 3 per property
These records can be used to compare each year at the same areas / properties to see if

Indian Myna average numbers are decreasing
Native bird numbers are increasing
The results have been reviewed by a working group made up of peak environmental organsiations and community representatives. Amendments to the operating procedures and recommendations to implement the program across the Bellarine have resulted from this.