'Be a Hero' Campaign
The Be A Hero Campaign is initiative to help reduce litter entering Corio and Port Phillip Bay. The focus of the campaign is to promote the incredible diversity of species that exist in Port Phillip Bay and its catchments. The beautifully vibrant images of each species aim to promote the environmental value that exists within the bay and the incredible species that are affected when litter enters their environment. During 2016-2017 we created 5 'heroes' for distribution and display. These species were: the Australian Fur Seal, the Australasian Gannet, the Burrunan Dolphin, the Growling Grass Frog and the Weedy Seadragon.

To promote each species, we have developed posters, bin stickers, corflutes, drain stencils, Connies Cards and other promotional materials for each species. We use these materials at the many events we attend including the Queenscliff Music Festival, Pako Festa and all of our enviornment and school days.
Introducing the new species!
In 2018 we received funding to expand the 'heroes' to include: the Angasi Oyster, the Eleven-armed Seastar and the Southern Fiddler Ray. These species represent the species in our bay that aren't as well known but are still as equally important and valued. The Angasi Oyster is a native oyster to Port Phillip Bay and is vital in filtering out the bays water. The Eleven-armed Seastar is often confused with the Northern Pacific Seastar and the Crown of Thorns seastar, which are both pest species. This native seastar is a true hero as it likes to eat the Northern Pacific Seastar! Finally, the Southern Fiddler Ray (commonly known as the Banjo Shark) is a mollusc eating ray found in the shallow shores of the bay. They are gentle, harmless creatures and can get confused with sting rays.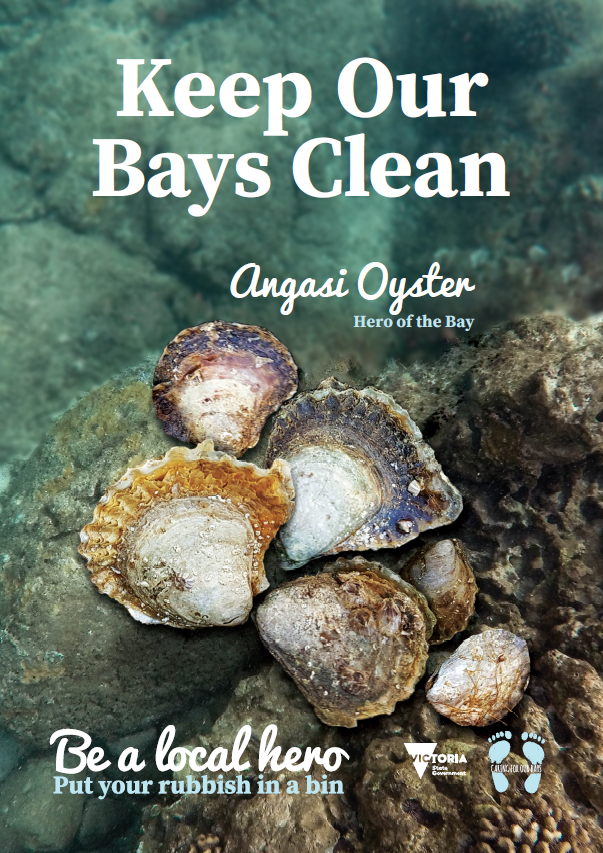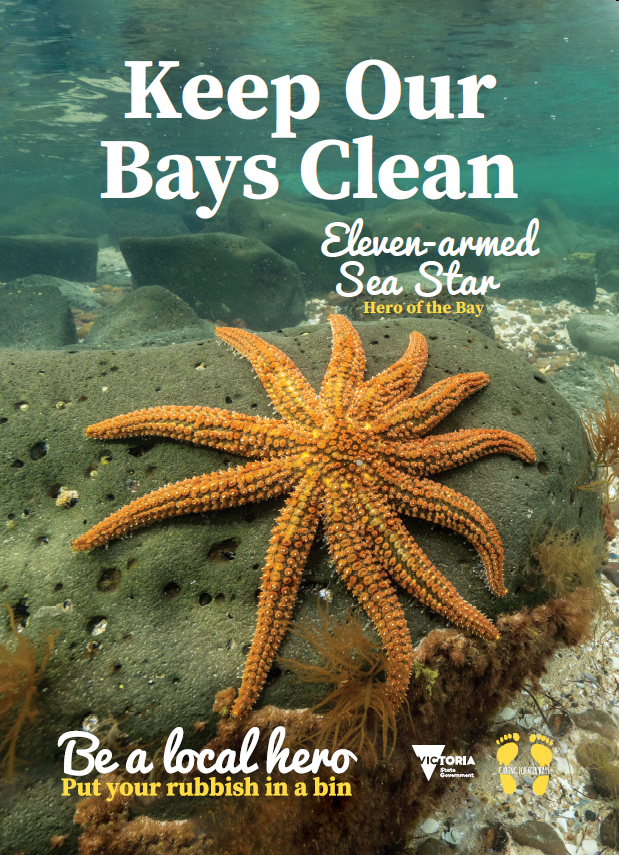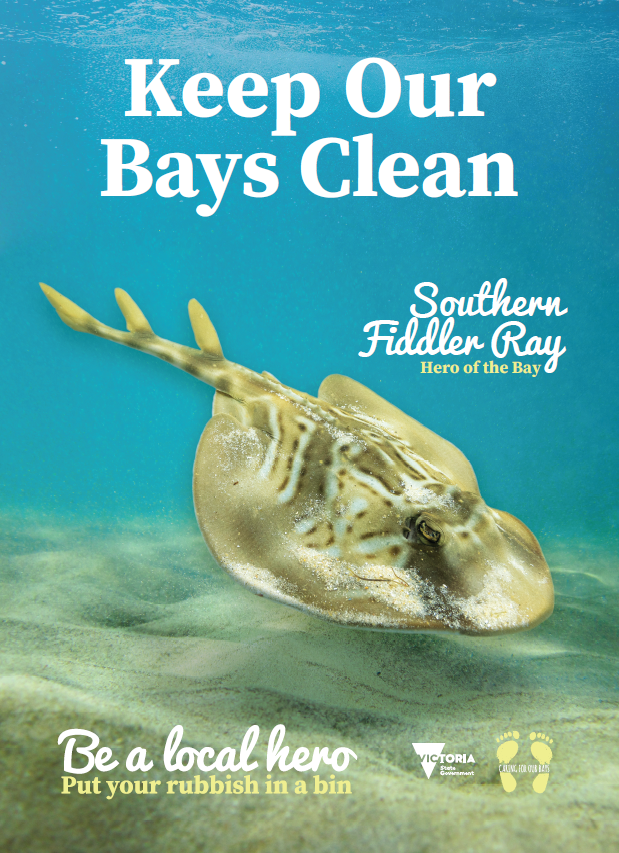 Each of these species can be found on bin wraps around the foreshores of Geelong, Eastern Beach and from Clifton Springs to Queenscliff. Informative posters (see below) can be distributed to educational institutions, businesses, residents and members of the community and at various environmental days that we hold each year.
If you are interested in acquiring bin stickers, posters, drain stickers or any other Caring For Our Bays related materials, please email info@bcn.org.au