Home ::
Litter Audit Citizen Science Program
Litter Audit Citizen Science Project
A major component of the Caring For Our Bays program is our citizen science project. We have over 20 community volunteers that conduct litter audits once a month at a specific location in Geelong or the Bellarine. Previously, volunteers have been using the Sustainability Victoria litter data collection sheets and database to store long term data. In order to standardise and refine all litter data collection across the state, we have been collaborating with various groups and organisations that are doing similar citizen science projects. After discussing the functions needed for a successful system, a 'LitterStop' App was created to collect, store and display to the public in a simplified, refined and engaging way.
Featured below is some of our litter audit monitors. They include local residents, Conservation Volunteers teams and Department of Justice teams.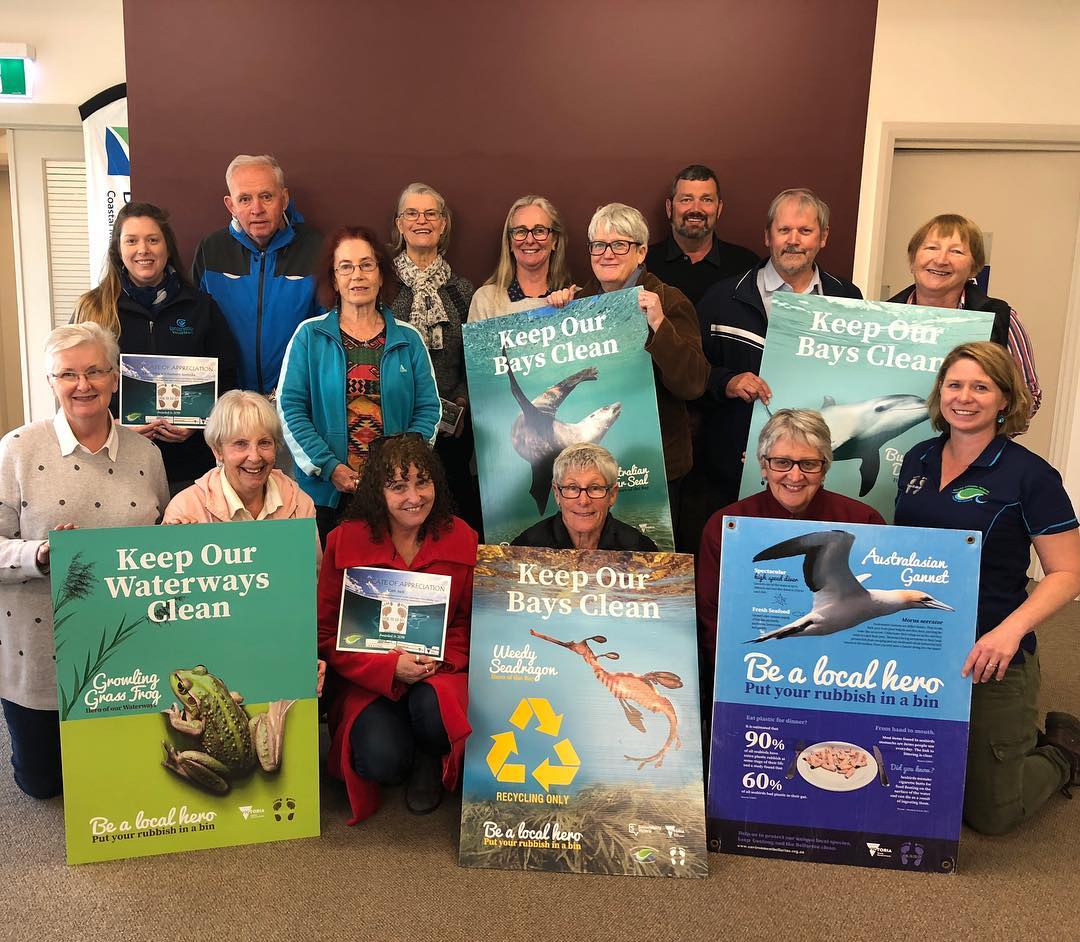 There are currently 15 CFOB litter hotspots around Geelong and the Bellarine that are audited monthly. To see a 2017-2018 report for each hotspot, please click on the highlighted name for a PDF.
Cowies Creek (Scouts site)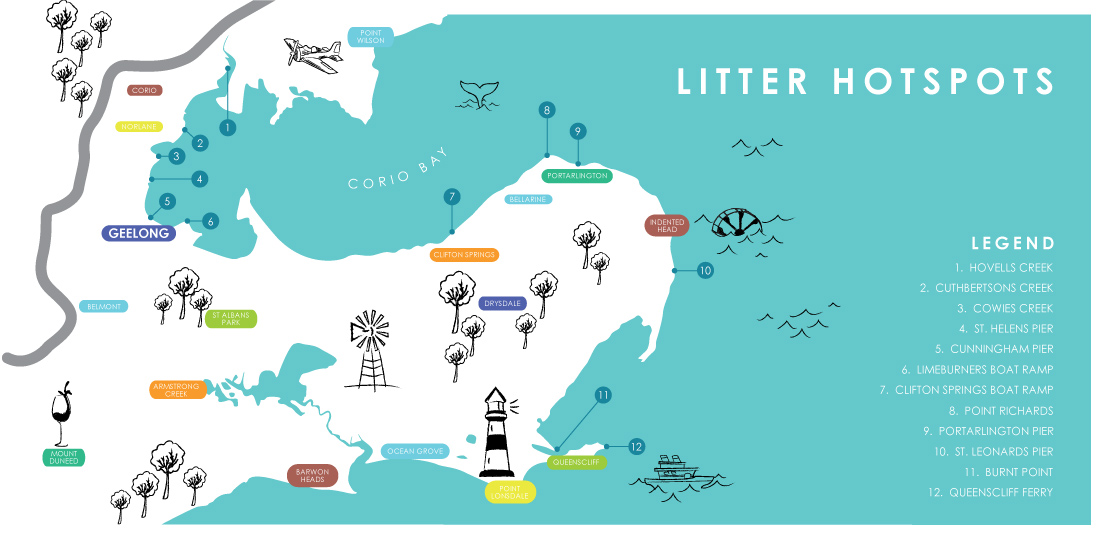 The Caring For Our Bays program aims to reduce litter in these areas. Please contact us if you would like further information on these sites or would like to help reduce litter in these places. You can help by completing a litter survey on behalf of the Caring For Our Bays Program.