Home ::
Events and Festivals
Events and Festivals
The Caring For Our Bays program aims to engage with most of the festivals close to the bay in Geelong and the Bellarine. Maintaining a presence within the community is a successful way to spread the message regarding the impacts of litter.
2019
National Celtic Festival
This year, the Caring For Our Bays program is partnering with the National Celtic Festival, Geelong Sustainable Group and B-Alternative to reduce waste in all streams at the festival.
Volunteers will be supervising bin hubs and
Caring For Our Bays Conference 2019
The first ever Caring For Our Bays conference was held in May 2019 and was a success. Over 120 delegates from local businesses and community groups attended to hear about litter and waste initiatives in the region.
With special keynote speaker Craig Ruecassel from ABC's 'War On Waste'.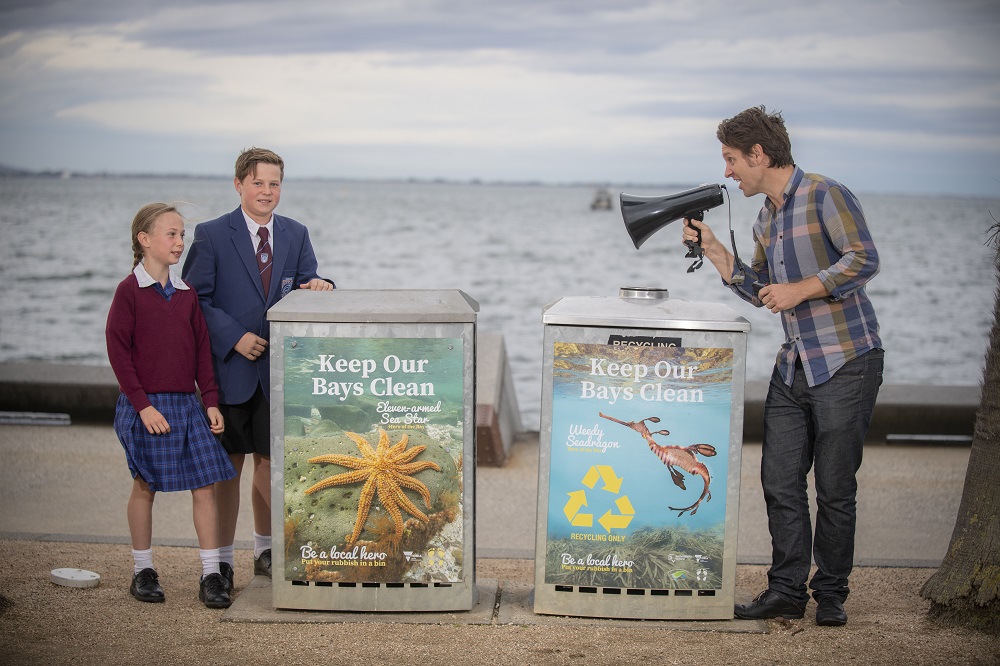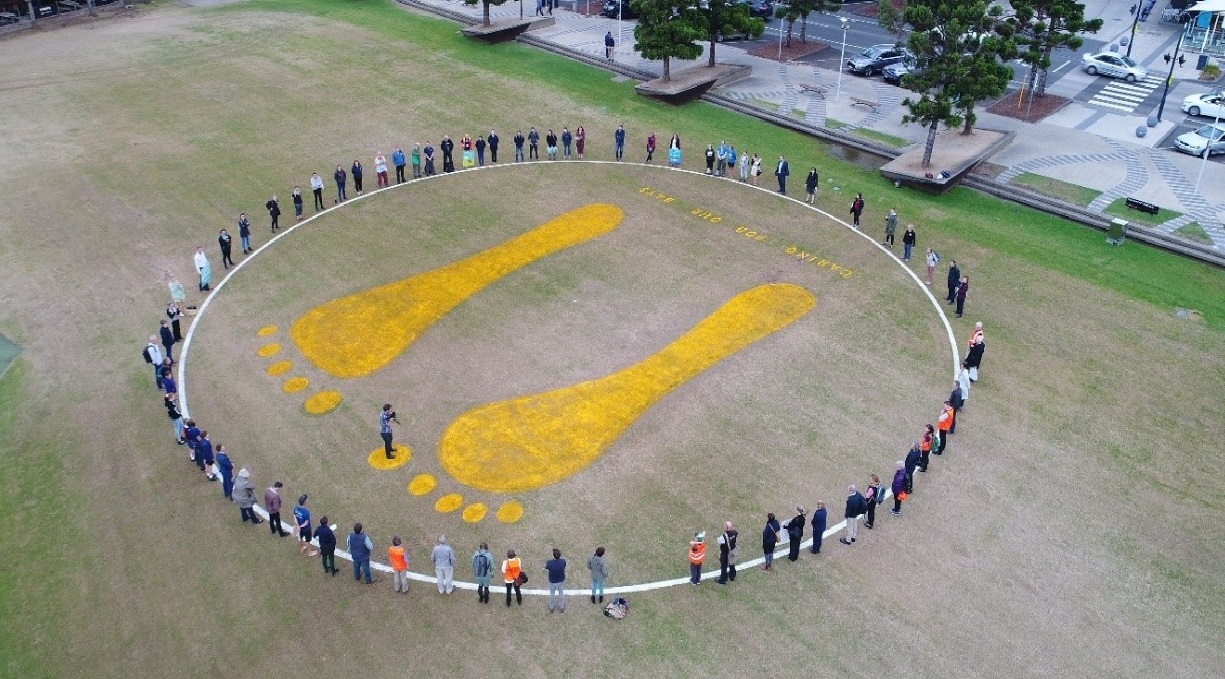 Pako Festa
Once again, Caring For Our Bays assisted Geelong Sustainability at Pako Festa. This year included a marching junk band, and cash for container mascots to raise awarness about global waste issues. Over 100,000 spectators witnessed the 40 or so volunteers for the day and managed to acquire 260 signatures for the cash for containers scheme for Victoria.
2018
Queenscliff Music Festival
The 2018 Queenscliff Music Festival had a strong focus on reducing as much waste as possible. The event organisers, in association with various groups including B-Alternative, asked all food vendors to use compostable or recyclable packaging, changed their resouce use and asked for volunteer 'bin fairies'. Each bin hub featured one of our 'Be a hero' species to connect waste to the animals that will inevitably be impacted by it. Around 80% of total waste was composted at appropriate facilities.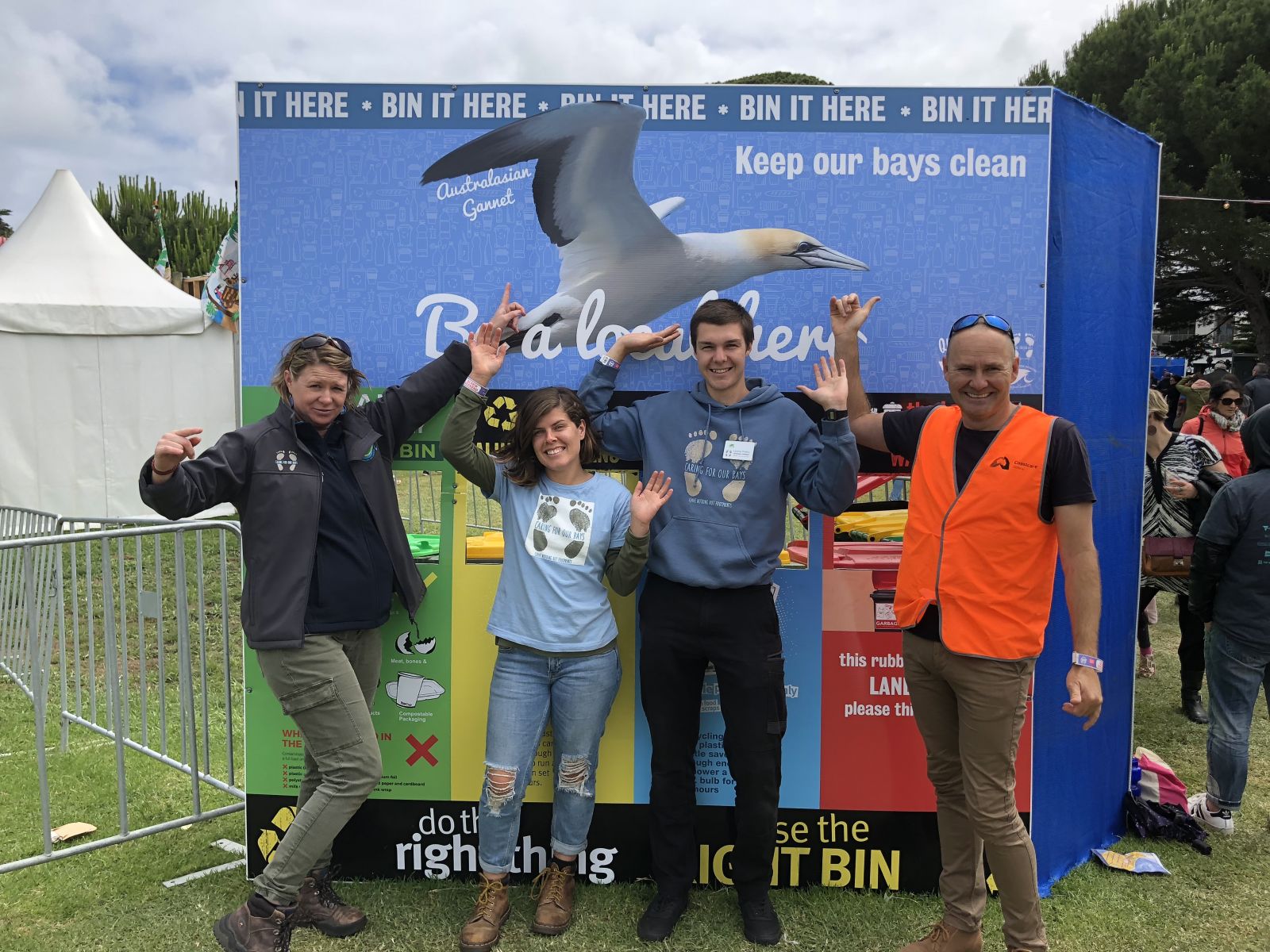 Pako Festa
In early 2018, the Caring For Our Bays team were invited to join forces with Geelong Sustainability at the Pako Festa. At the shared booth we had our 'Be a Hero' posters, stickers and cards on display to start the conversations about our 'heroes' in Corio and Port Phillip Bay. We even provided participants with a 'Be a Hero' picket sign for the parade! Our overall engagement consisted of 200 attendees.