Home ::
Greening the Songline
Greening the Songline
The Greening the Songline program is aimed at improving the ecology along the Mountain to Mouth trail, an 80km extreme art walk celebrating art and culture.
Bellarine Catchment Network are involved in the program by facilitating many events along the official 'M2M' trail. By early 2018, a total of over 10,000 plants have been established along various aspects of the 'Songline'. Please find our report for 2017 located here.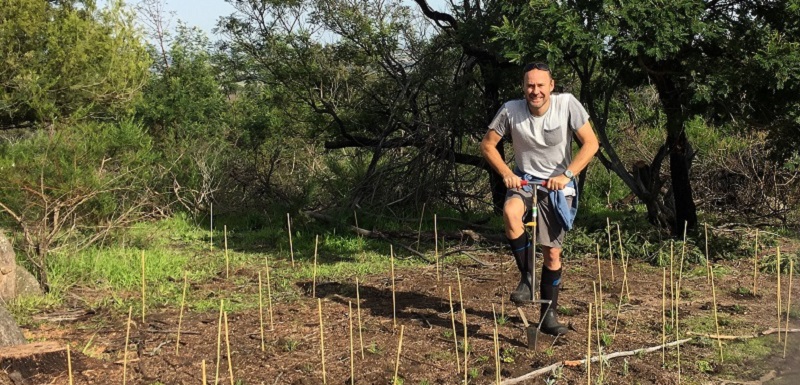 Bellarine Catchment Network Program manager Matt Crawley digging holes at the You Yangs Big Rock planting day. Over 300 indigenous plants were installed at this site.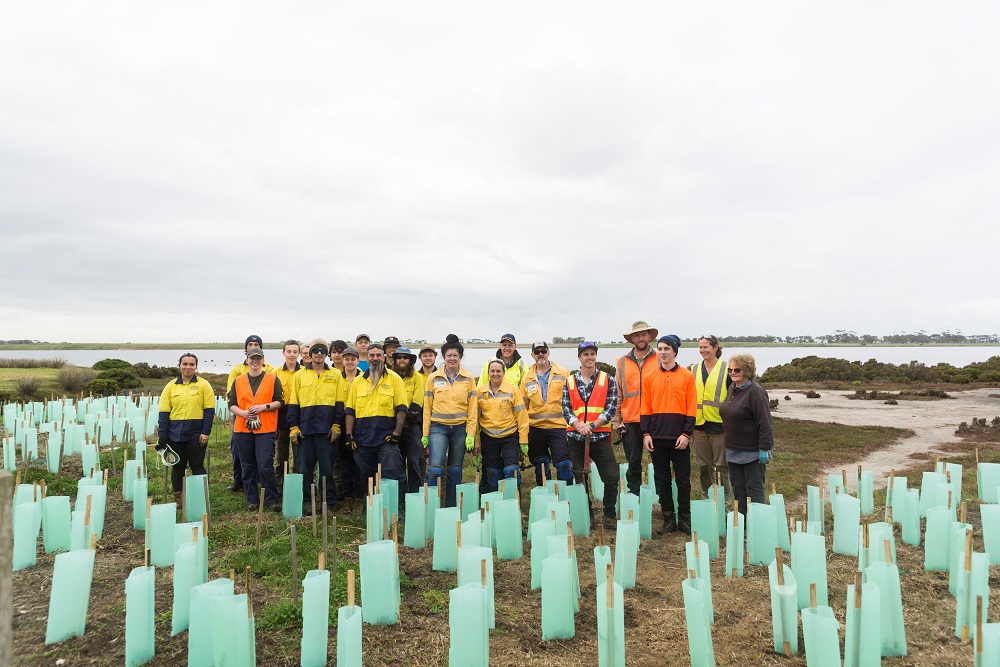 Gordon TAFE students.