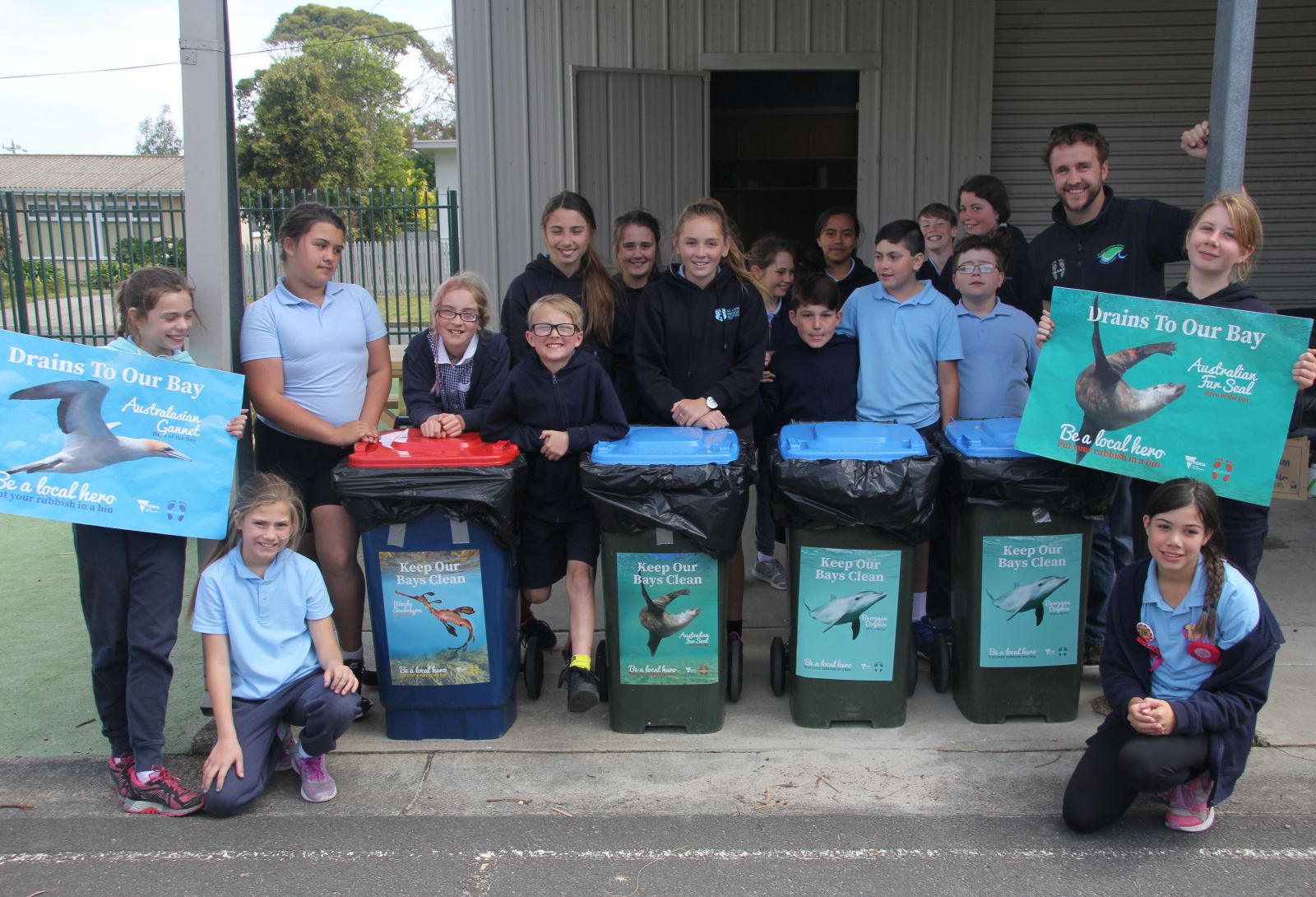 Photo - St. Leonards Primary School proudly applying our bin stickers and drain stickers at their school.

St Leonards primary school students are very environmentally conscious and only take put their bins out at recess and lunch time to ensure animals and wind does not accidentally blow rubbish out from them. I was invited to come and talk to the grade 5/6's at the school about marine debris and plastics. I was pleasantly surprised to see on the way into the school the students were working on a project around the Seal The Loop campaign by Zoo's Victoria, which aims at reducing discarded fishing line entering our oceans. The students already had knowledge of the effects of litter on our environment and a good understanding of how it might effect our marine animals. We spoke about how special Port Phillip Bay is and how different types of litter interact with marine life. With the help of our Connies Cards and Be A Local Hero posters, the student gained further insight into how they can help reduce marine debris.
Thanks for having me St Leonards Primary School and keep up the good work!
In the above photo, we can see the drain stencil painted on the drain at the school over 15 years ago and the new drain stickers applied.
- Jarrod Boord.