Contact Us
The Bellarine Catchment Network has a committee and dedicated officers. Read more about the team and committee below.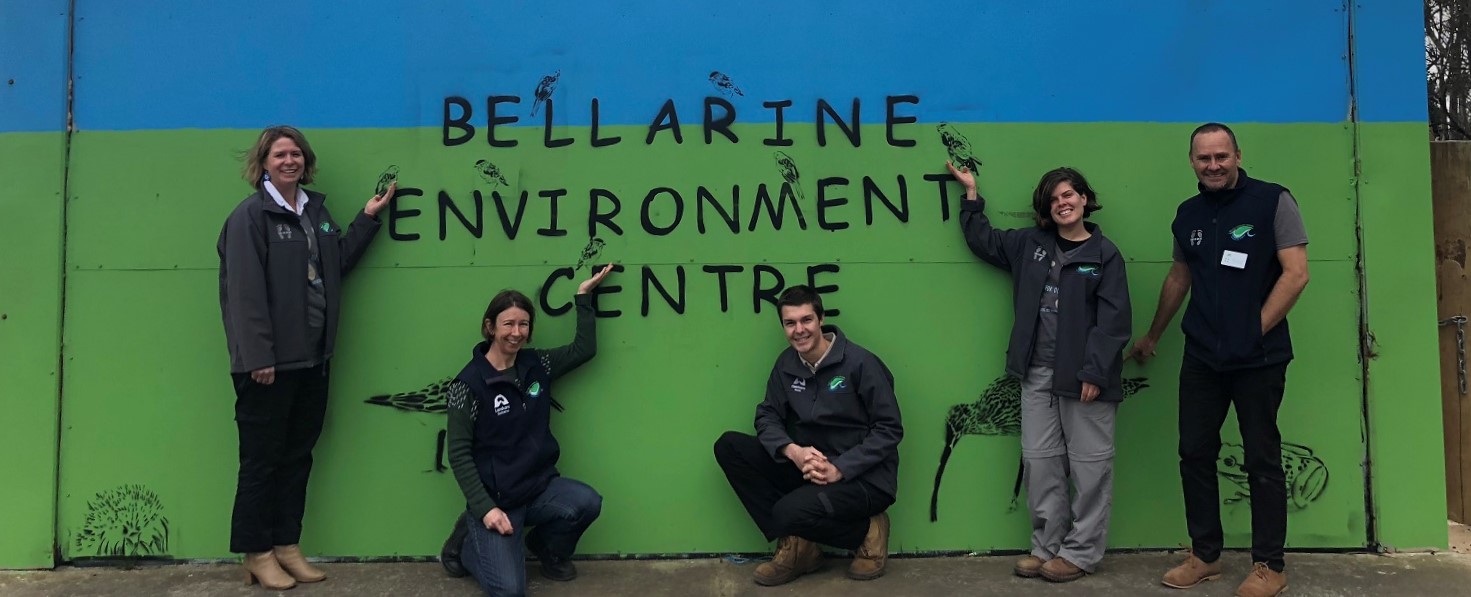 Staff Members
Matt Crawley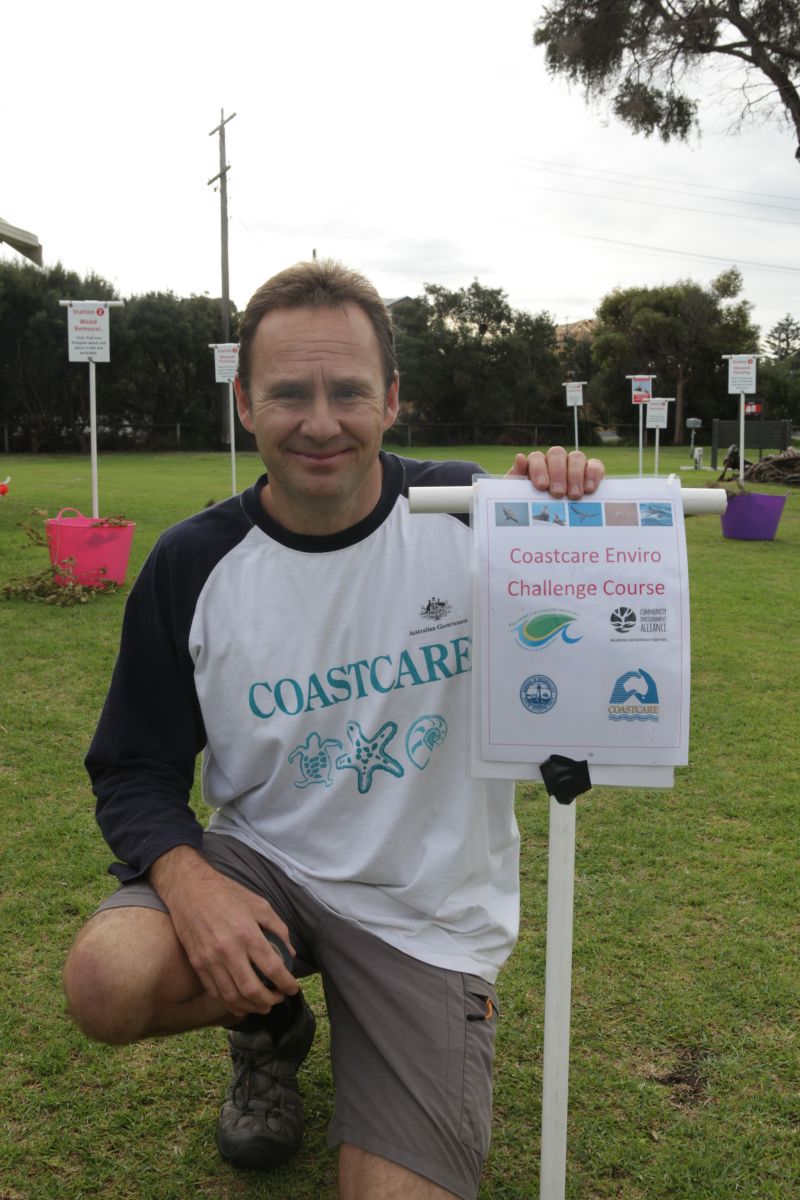 Matt is a resident of the Bellarine and has worked in community engagement and environment projects in the Mallee, North Central and Geelong region for the past 20 years. For the past 10 years matt has worked with the Bellarine Catchment Network as Landcare and Coastcare Coordinator and then Program Manager. Matt has a strong interest in the Flora and Fauna of the Bellarine and assisting local community groups to deliver projects that help to protect and enhance these values.
Matt has seen the BCN continue to support the Bellarine's environmental groups and organisations. He continues to support existing groups as well as devleoping new environmental groups.
During out of hours Matt enjoys working on Arts projects, surfing and going on long hikes.
Title: Program Manager
Phone: 0417 231 853
Email: matt.bcn@environmentbellarine.org.au

Lachlan Forbes
Lachlan joins the BCN team as a biodiversity, field and education officer, with a strong working knowledge of the flora and fauna of the Bellarine Peninsula including experience of native vegetation rehabilitation. As a resident of the northern side of the peninsula, Lachlan is keen in local community engagement and creating lasting efforts from on-ground works.
Lachlan's main role in the organisation is to facilitate on-ground works and to support community groups such as Coastcare, local schools and 'friends of' groups with various native rehabilitation projects.
Outside of working hours Lachlan enjoys partaking in wildlife photography, hiking, kayaking and mountain bike riding.
Lachlan Forbes
Biodiversity, Field and Education Officer
Bellarine Catchment Network
865 Swan Bay Rd, Mannerim
Mob: 0422 031 883
Email: lachlan.bcn@environmentbellarine.org.au
Angie Poole
Angie has been appointed to manage the Caring For Our Bays (CFOB) project and Summer by the Sea holiday programs. Her main role is to coordinate the CFOB project working with government, business and non-government organisations to mitigate litter, nutrient and pollution; working towards a healthier Corio Bay / Port Phillip Bay. You will also see Angie partaking in Summer by the Sea, Coastcare, Festivals and School Environment Days across the Geelong and Bellarine region.
Angie brings a wealth of knowledge and experience in the areas of aquatic sciences, coastal and catchment management, education and community engagement. She has worked in the field of natural resource management throughout Australia and overseas for the past 20 years.
Outside of working hours Angie enjoys partaking in landscape design, camping, kayaking and diving.
Angeline Poole
Caring For Our Bays Coordinator
Bellarine Catchment Network
865 Swan Bay Rd, Mannerim
Mob: 0478 777 306
Email: angie.bcn@environmentbellarine.org.au
Naomi Wells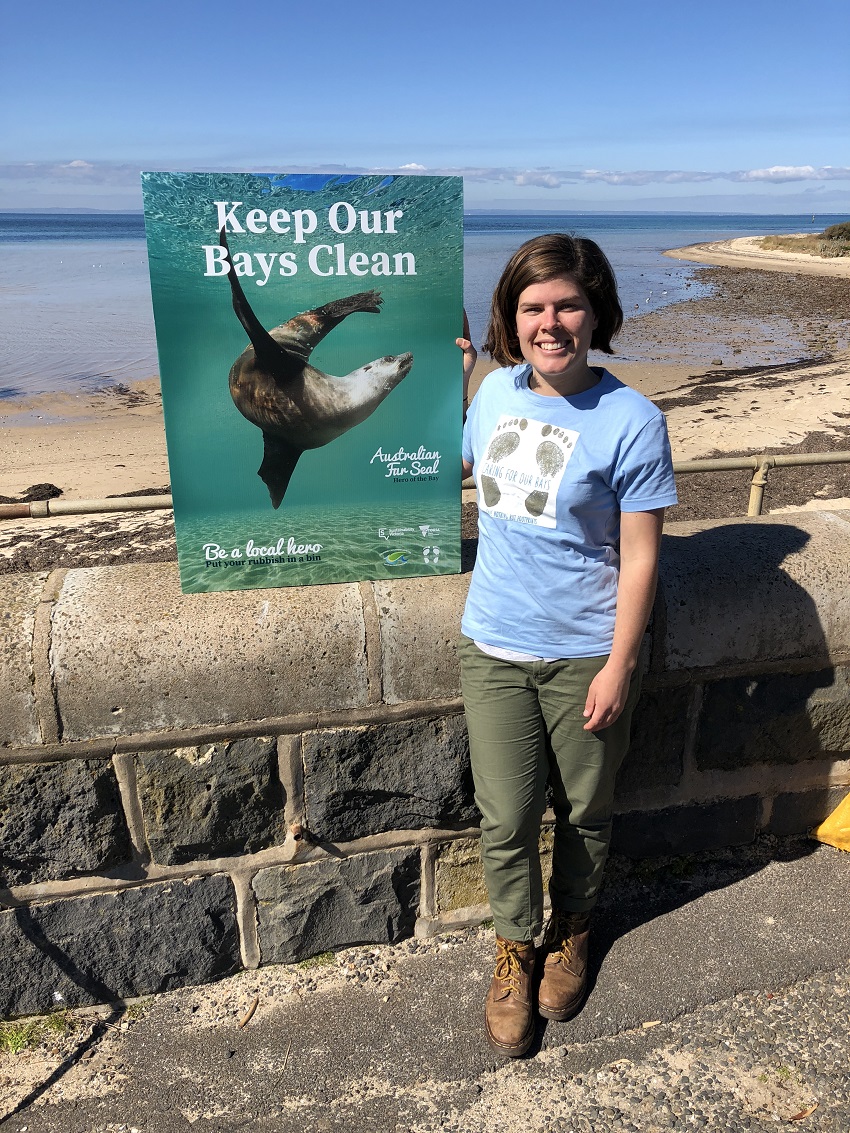 Naomi joined the team to support a variety of projects for Bellarine Catchment Network and the Caring For Our Bays program. Her main role is to manage the Point Lonsdale Sand Monitoring program and producing the 3rd Edition of the 'Inland' and 'Coastal' flora booklets. Naomi also provides assistance with the BCN website in addition to the BCN and CFOB social media pages.
Outside of working hours Naomi enjoys snorkelling, sewing, analogue photography and cooking.
Naomi Wells
Communications and Community Engagement Officer
Bellarine Catchment Network
865 Swan Bay Rd, Mannerim
Mob: 0411 161 705
Email: Naomi.bcn@environmentbellarine.org.au
Sophie Small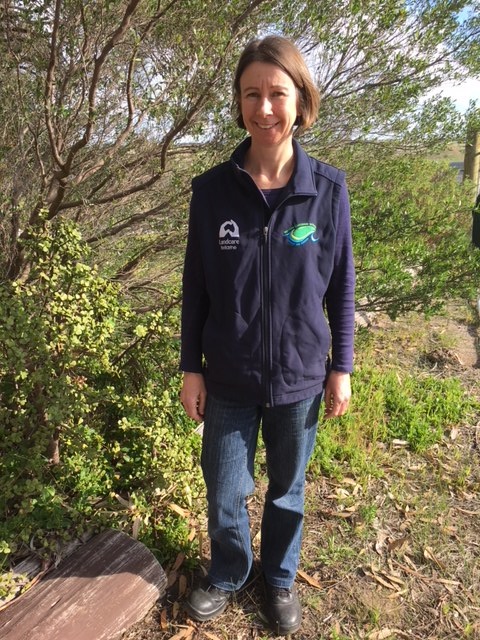 Facilitator for Bellarine Landcare, Sophie Small, works with private landholders and other groups and land managers on the Bellarine to conserve and enhance the local biodiversity. She provides advice and support to private landholders on natural resource management issues such as pest plant and animals and revegetation. The Landcare Group co-manage an indigenous plant nursery in partnership with Bellarine Secondary College in Drysdale, which supplies tubestock for landholders. Sophie enjoys the synergy of combining forces with passionate and committed people towards achieving positive outcomes for the environment. Sophie has a BA and a Dip CLM, and has worked in revegetation, bush regeneration and land restoration roles over the past 16 years.
She likes spending her spare anywhere outdoors - particularly in natural bushland which is weed free!
Sophie Small
Bellarine Landcare Facilitator
Bellarine Landcare Group Inc.
865 Swan Bay Rd, Mannerim
Mob: 0457 333 727
Email: sophie.blg@environmentbellarine.org.au
Website: www.bellarinelandcare.org.au
Committee Members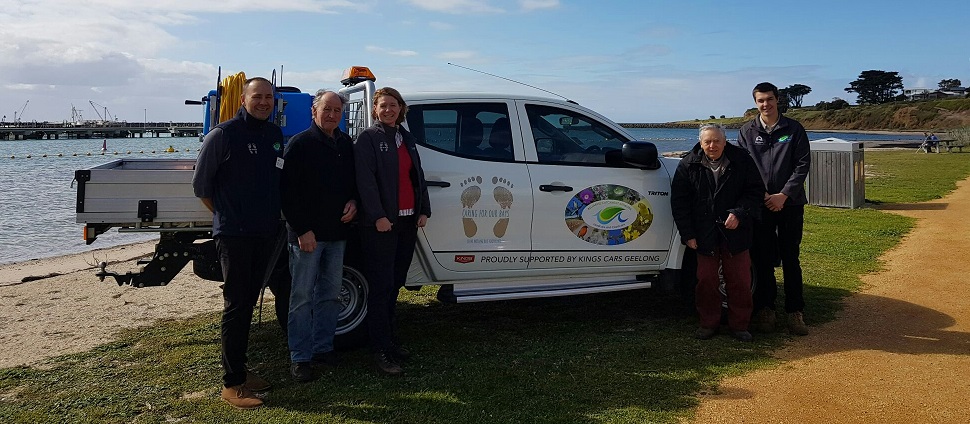 Steve Boothroyd
Steve is the current BCN president and has been on the executive for the past 8 years. A long term resident of Portarlington, Steve was also the Convenor of the Friends of Point Richards for many years.

Steve Brings a wealth of knowledge to the BCN and Executive Committee. His passion and commitment to the Bellarine and the biodiversity values are well known. He often attends many group and organisation events and is a regular at planting, field and education days.
John Fyfe
John is the current Secretary of the BCN. A farmer in the St. Leonards area, John is a member of Friends of Edwards Point and a previous President of the Bellarine Landcare Group and Bellarine Catchment Network. John is a well known and respected member of the community and has spent many years supporting numerous community groups on the Bellarine. HIs knowledge of pest plants and animals is valued by all and he is often sought for advice in this and other areas.
Where Are We?
Address:
Bellarine Environment Centre
865 Swan Bay Road
Mannerim 3220
Mail:
PO Box 423
Drysdale 3220