Education
Coastcare Mentorship Program
The Coastcare Mentorship Program is a new program aimed at primary school students in Geelong and the Bellarine. This program has been developed by the Bellarine Catchment Network, a non-government, incorporated organisation that supports over 32 environment groups, 'friends of' groups, land managers, Landcare and Coastcare groups in the region. This program aims to fill an essential role in providing pathways and mentorship to the youth of the region. This program is funded by the Federal Government's Communities Environment Program.
The program is open to Grade 4, 5 or 6 students who are interested in learning more about our natural environment. The submission deadline for this program is at 5pm on Friday the 20th of March 2020.
For more information or to view our Frequently Asked Questions (FAQs); click here.
To download the Expression of Interest form, click here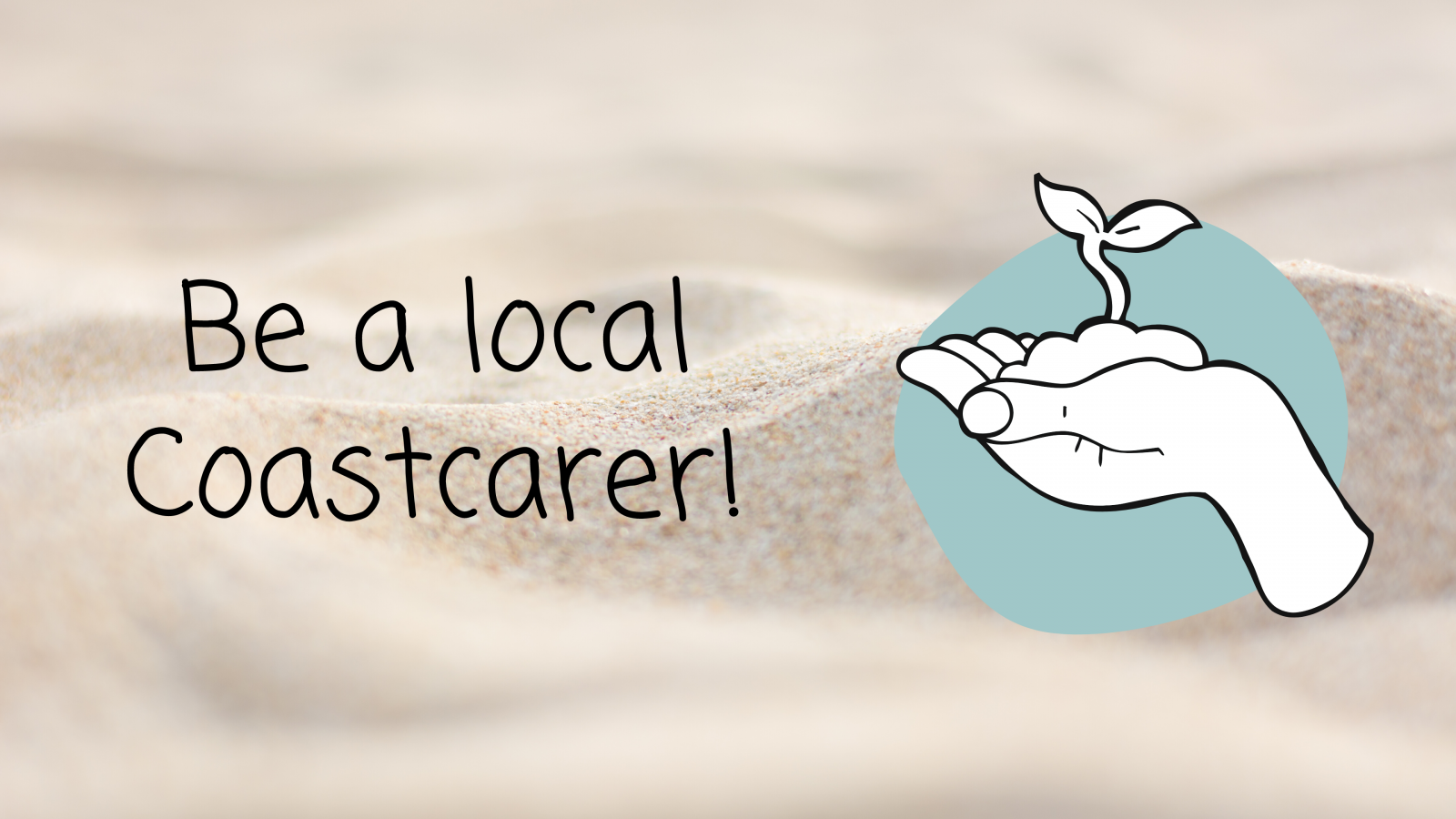 School Environment Days
The BCN have been involved with local schools of th Bellarine for more than a decade. Working with staff, BCN have developed a suite of environmental education activities, highlighting current and emerging topics related to climate change, as well as other impacts and threats to the local ecosystem.
School
Program Est.
Project and Site
Project Partners
Annual Student No.
Accumulated Student No.
Report
Bellarine Secondary College (BSC) Yr 8 Environment Day
2005
BSC Junior Campus – multiple lessons and classes, both on and off campus
Jointly led with BCCOM. Also, BCN, MFDC, CCMA, PV, CoGG, BLG, etc
200
2000
BSC Yr 12 Outdoor Ed
2012
Narrows QC – Woody weed removal, study and research
BCN, BoQ, SBEA
50
200
Clifton Springs PS
2012
The Dell – Environment Day reveg, restoration and enviro education
BCN, CoGG, DCSCA, CCMA,
100
200
Click here to view report
Drysdale PS
2012
The Dell – Environment Day reveg, restoration and enviro education
BCN, CoGG, DCSCA, CCMA,
100
200
Star of the Sea PS
2005
Bonnyvale Wetlands – Wetlands Environment day, revegetation, WaterWatch.
BCN, CoGG, CCMA,
50
500
Click here to view report
St Aloysius PS
2015
Swan Bay Caring for Swan Bay Environment Day
BCN, BoQ, CCMA, PV, SBEA
100
200
Click here to view report
St Ignatius Secondary College
2015
The Basin Drysdale
BCN, CoGG, BLG
30
60
Ocean Grove PS
2009
Ocean Grove Coastcare Day – Ocean Grove Foreshore, Challenge Course, Fauna Talk, Leaf Hopper Release
BCN, OGCC, BCCOM
90
540
Click here to view report
Point Lonsdale PS
2014
Point Lonsdale Foreshore Caring for the Bay Day, Coastcare Challenge Course, Revegetation, Connies Cards
BCN, BoQ, PLCCG
400 in 2015, 90 Annually
490
Click here to view report
Queenscliffe PS
2010
Bellarine Rail Trail Revegetation Fellows Rd
BCN, SBEA, BoQ
10 Students annually
50
Christian College Geelong
2012
Narrows QC – Woody weed removal, study and research
BCN, BoQ, SBEA
150 in 2015, 50 annually
300
St Leonards PS
2005

Leaf Hooper Growing and Release

New Program with BBCOM Foreshore Coastcare Day

BCN, BBCOM, PV, FOEP
200
Portarlington PS
2016
New Program with BBCOM Foreshore Coastcare Day
BCN, BBCOM, FOPR
80
Brighton Grammar
2012
Narrows QC – Woody weed removal, study and research
BCN, BoQ, SBEA
50
200
Gordon Tafe
2009
Queenscliffe Moonah Woodland Restoration and revegetation
BCN, BoQ, SBEA
30
180
Deakin University – Coastal Management Degree Course
2008
Catchment and Coastal Tour
BCN, BoQ, SBEA
60
420
St Olaf University America
2008
Catchment and Coastal Tour
BCN, MFDC
50
250
Total
1140
5990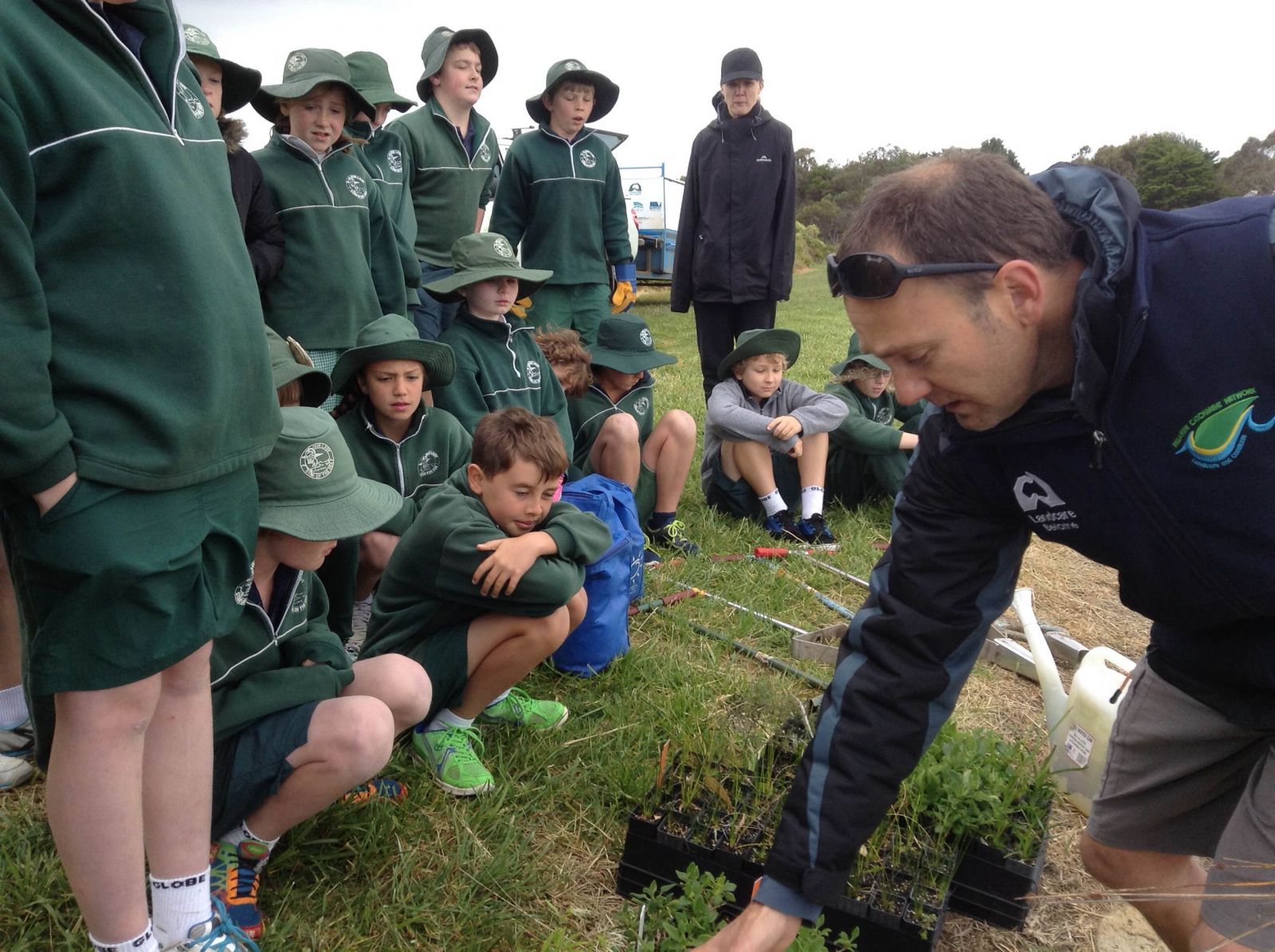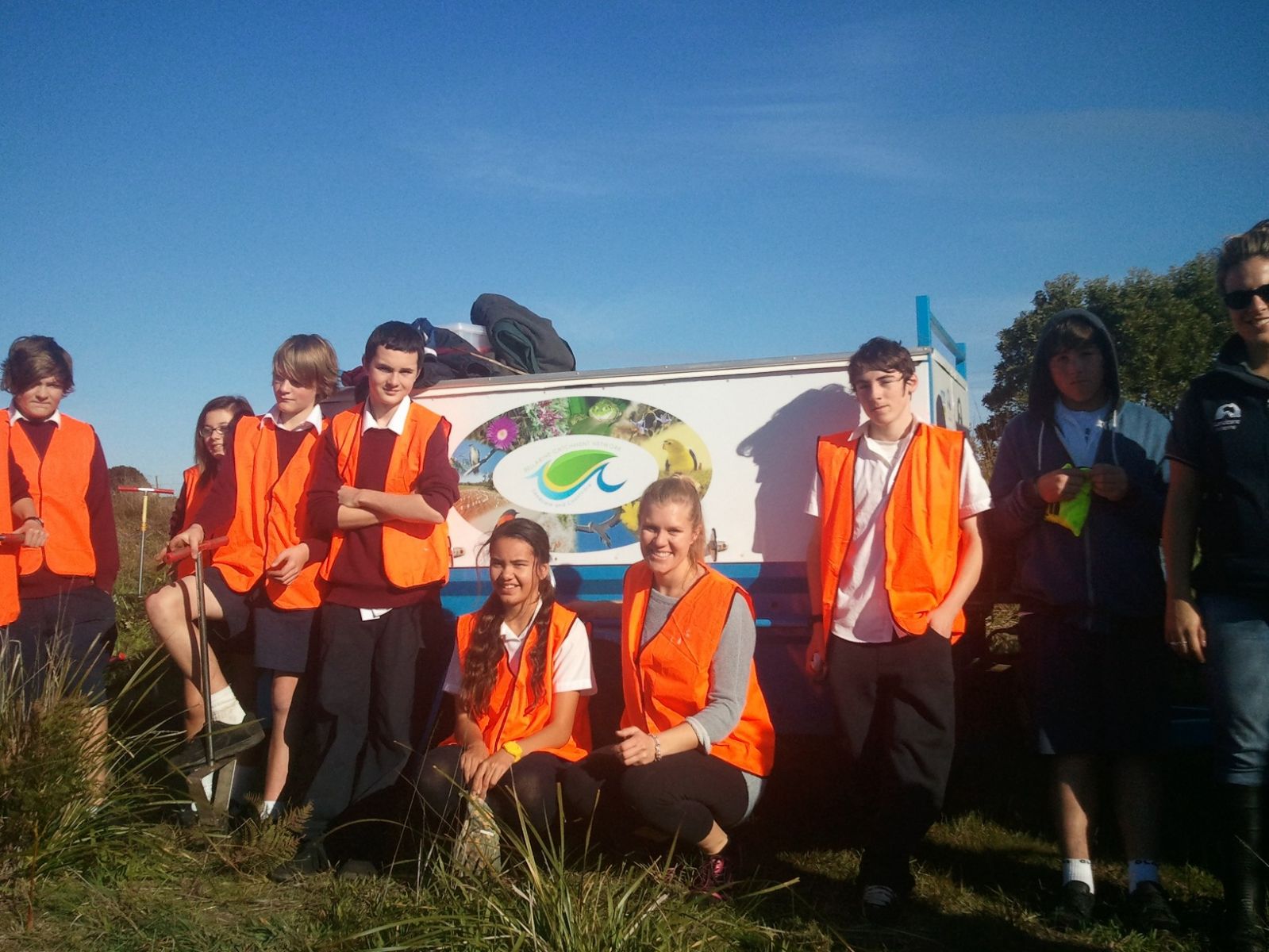 Matt with students from Star of the Sea PS at Bonnyvale Wetlands. Year 8's from Bellarine Secondary College, Revegetating the Bellarine Rail Trail as apart of the annual Environment Day event